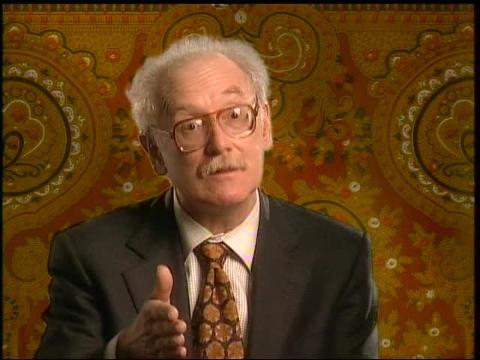 Rent this film for $4.99
Culture and ethnicity play multidimensional roles in the ways we experience and understand our own psychological states and those of others. The Culture of Emotions is a cultural competence and diversity training program exploring the variety of ways the diverse cultures of America understand mind and body — and the disorders to which mind and body are subject. It is designed to introduce cultural competence and diversity skills to all clinicians and students who work with clients with mental health issues in academic, community mental health, or managed care settings. Clinicians and researchers from a variety of cultural backgrounds contribute their personal and professional perspectives.
The video introduces the DSM-IV Outline for Cultural Formulation (OCF), a concise diagnostic method for the assessment of psychiatric disorders across cultural boundaries and diagnostic categories. The topics covered in its distinct five sections include: cultural identity, cultural expression and explanations of illness, cultural stressors and supports, cultural elements of the clinician-patient relationship, cultural assessment for differential diagnosis, and treatment planning.
The OCF offers a conceptual bridge between Euro-western diagnostic concepts and explanations, and traditional worldviews of health and pathology from a variety of societies. This is an urgently needed resource for training in psychiatry, psychology, social work and counseling, medicine and nursing.
The DVD version of this program includes chapter stops highlighting each major topic, as well as a new Facilitator's Guide by Harriet Koskoff and Francis Lu, MD.
Francis G. Lu, MD, Professor of Clinical Psychiatry, UCSF, who served as Executive Scientific Advisor on this project, is the lead author of a related article, "Issues in the Assessment and Diagnosis of Culturally Diverse Individuals". Dr. Lu has also prepared an updated bibliography and list of resources for further exploration of this topic. Click here for the bibliography.
Filmmaker Harriet Koskoff has also created, with Francis G. Lu, MD, two short training films featuring interviews with Irma J. Bland, MD, and Evelyn Lee, EdD, LCSW, who are seen in The Culture of Emotions. For further information on these films, click here.
"Emphatically and effectively makes the case for the scientific legitimacy of research on the impacts of race and ethnicity on mental health. A valuable resource for teaching about cross-cultural dimensions of mental health and for training mental health providers to be more culturally competent...films like this are needed to prepare mental health providers to be effective in serving a multicultural population."—Peter J. Guarnaccia, PhD, in Culture, Medicine and PsychiatryClick here for the complete text of this review.

"Will help psychiatrists and mental health professionals to better understand culture in the context of mental illness and psychiatric treatment."—Eve Bender, in Psychiatric NewsClick here for the complete text of this review.

"The Culture of Emotions is an excellent starting point for learning about the role of culture in psychiatry in general and about OCF and culture-bound syndromes in particular. Its widespread dissemination and study can help psychiatry develop competence in this critical area."—Lewis A. Opler, MD, PhD, in Psychiatric ServicesClick here for the complete text of this review.

"Presents the leading figures in cultural psychiatry addressing important clinical and conceptual matters of relevance to every mental health practitioner."—James Lomax, MD, Vice-Chairperson for Education and Professor, Department of Psychiatry, Baylor College of Medicine

"A thought-provoking mosaic of ideas and questions concerning diversity and culture in mental health. An ideal way to introduce residents to this increasingly important area for psychiatry and our society."—David Goldberg, MD, Director of Residency Training, Department of Psychiatry, California Pacific Medical Center

"An excellent introduction to the inclusion of cultural factors in the diagnostic and treatment formulation of Western psychiatry. Any mental health professional, medical student, graduate student or other trainee who wants to raise their awareness of cultural issues will benefit from viewing this video."—Cynthia K. Hansen, Clinical Psychologist, International Journal of Intercultural Relations
Innovative Educational Practices Award, Annapolis Coalition on Behavioral Health Workforce Education
First Place, National Council on Family Relations
Finalist, International Health and Medical Film Competition
Quality Health Care for Diverse Populations Conference
Society for the Study of Psychiatry and Culture
American Psychiatric Association
American Association of Directors of Psychiatric Residency Training
Association of Practical & Professional Ethics